Our App is a real benefit to our restaurant. We receive table bookings through it as well as takeaway and delivery orders. Our customers love it and so do we

We've had Mobile Apps for all our Takeaways for over a year now. This has been very successful for us and we'd recommend it to anyone

We don't use Just Eat. It's much more cost effective to have our own App.  That way we keep more of our profits

We promoted our own Mobile App to let our customers know about it then cancelled Just Eat. It has given us back control and saved us money

Our App is a real benefit to our restaurant. We receive table bookings through it as well as takeaway and delivery orders. Our customers LOVE it and so do we

The App is even better than I thought it would be. I'd recommend it to any takeaway business

Our App is saving us a lot of money given there are no transaction fees. We promote it heavily ourselves and the results have far exceeded our expectations

We're really happy with our app ... the setup was easy, the orders are coming in through the printer and the support is excellent

With our mobile app from Choogoo we don't pay commission fees so we get to keep more of what we make. It's fantastic that we receive table bookings from customers too. The real incentive for us in getting the app was that we have access to a mailing list of our customers. We can contact these customers anytime. We have taken control of our marketing by creating coupons whenerver we wish

We are delighted with the number of orders coming through. The App is even better than we had expected. It saves us money when our customers use our App instead of Just Eat
See what the app can do for your business
Easily update your menu
Take full control of your menu and show off all you have to offer to your customers with a simple and easy to use interface
---
Accept table bookings for your restaurant
With our table booking facilities customers will be able to book ahead
---
Add Photo Galleries
With our photo gallery service you will be able to upload images of your restaurant
Customised with Your Brand and Identity
Choogoo understands that when it comes to branding, consistency is important. We will ensure that the app is in keeping with your branding.
---

Facilitates Group Orders for Parties
With our 'group order for parties customers will be able to ensure that their table at your restaurant is secured'
---
Create Customer Discount Options
If you are feeling generous you may wish to avail of our 'Customer Discount' option, allowing your customers to get money off their purchases
Why People Choose Our App

---

Increase Customer Loyalty with Coupons and Deals
---

Your Own Mobile App, customised and branded to suit your business
---
0% Commission Fees
Unlike other competing apps we don't take any commission. Once your app is setup all you pay is a monthly fee and the rest of the profits are all yours!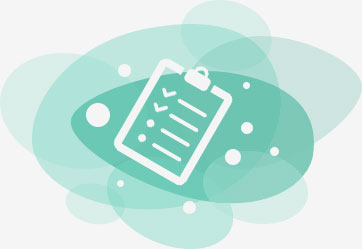 A Complete Marketing Tool
With an app from Choogoo you get a complete range of marketing tools for your business, including: Mailing Lists, Mobile Push, Email, Loyalty Reward System, Facebook Ordering
---